If you're not looking to make a major chop! There are lots of easy ways you can achieve trending summer hairstyles without doing anything daring.
Here are some of our favourite looks of the season.
While the Summer time doesn't necessarily require a drastic cut, it's a good excuse to change things up a bit. Whether you just want to add some texture and layers to give your hair a more effortless, lightweight feel or are looking to dial up the drama and make a statement with your look. There's a summer hairstyle that's perfect for you.
POLISHED AND SHINY
Whether you prefer a half-up, half-down 'do, a low bun (paired with some statement earrings, of course), or a loose ponytail at the nape of your neck, summer is the perfect time to crank up the polish. Once you style your hair, all you have to do is add a little extra serum – we love Kerastase Elixir, to give yourself that enviable shine. Not only will this help hydrate your hair and keep your style looking polished, but it will also help prevent frizz while you're out and about.
Ponytails may seem like a basic 'do, but they are the perfect summer hairstyle because they're totally easy, fuss-free, and they keep your hair off your neck when it's hot out. This season, consider trying out a fun take on the basic pony. Give your hair a more girly and playful vibe by adding a hair scarf.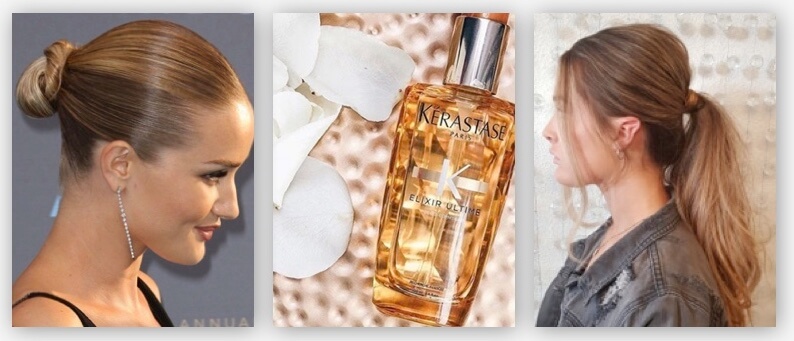 SLICKED WET LOOK
Wet hair, don't care! The wet and slicked look is the perfect summer hairstyle if you're time poor or just feeling like a stronger look for the day. Simply brush your hair back and tuck it behind your ears, using a product like Goldwell Style Sign Soft Tamer to provide a glossy finish with anti frizz ability or a pomade like Goldwell Style Sign Crystal Turn to tame flyaways and hold the style in place while creating that dramatic wet gloss style.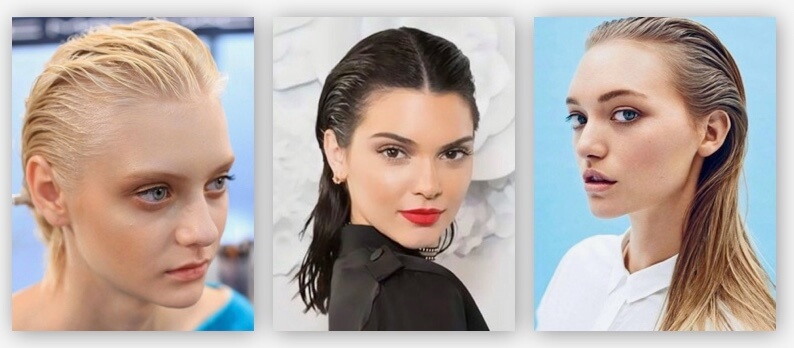 BRAIDS
A look that can suit everyone from the bohemian to the girly-girl, ultra-long braids are a cute summer hairstyle you can rock whether you're fresh out of the pool or getting ready for a night out. Try adding some bling to your braid with Kela clip in jewels. Simple to connect onto a braid and reusable, making them the perfect summer accessory.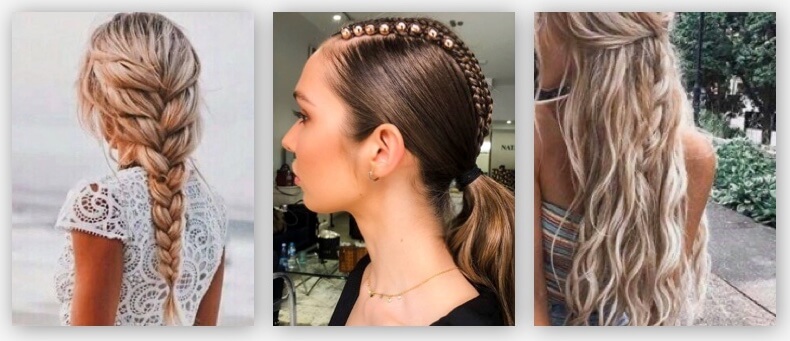 HAIR ACCESSORIES
An easy embellishment, hair accessories are making a comeback when it comes to summer hair trends. No longer a 90's thing, Summer is the perfect time to add some embellishments to your strands using jewels from the Kela range to create a statement look or just a simple twist to your style.
Whether you prefer something glam, classic, or bold, there's a hair clip for every personality type.
If clips aren't your thing try a head scarf – the perfect way to hide dirty hair and glam up a ponytail.
Hats are definitely the look of the season whether you love a peak cap, a boater or a fedora, they are definitely the must have accessory.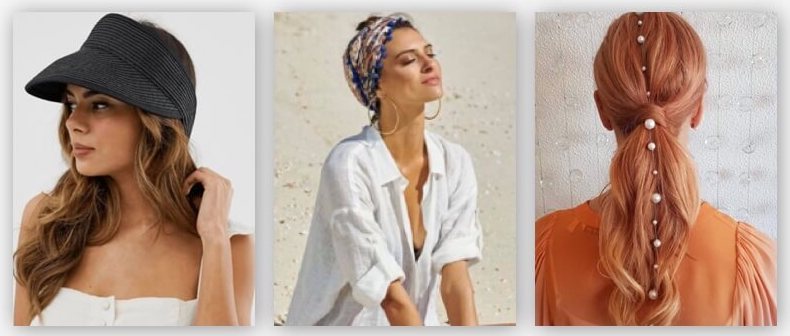 THE WAVY LOB
This textured, asymmetric look is equal parts edgy and chic, and it's a great way to keep your hair off your back when it's hot out. This on trend look is stunning worn with wave and texture or sleek and smooth, it also has the benefit of still being long enough to still tie up. If you tend to prefer longer hair, the lob is much less daunting than a bob. When it comes to styling, we suggest curling your hair in alternating directions to give you a more tousled look and prevent the curls from merging together.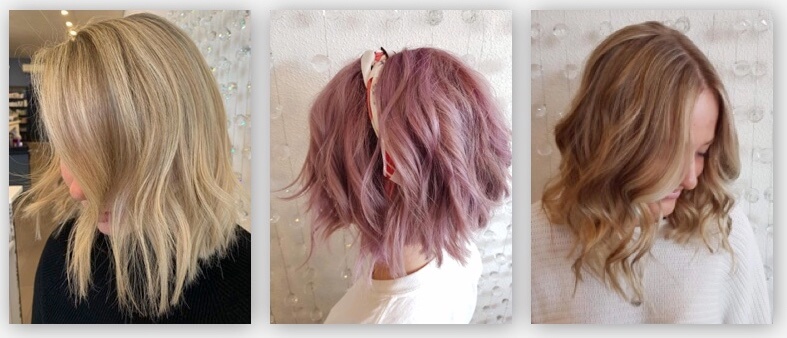 BABY BANGS (Fringe)
A retro vibe for the daring gal, baby bangs are a great summer hair trend to give you a rock-chic vibe for the Summer time. While this look isn't for everyone, it's certainly show-stopping. We recommend this look if your hair is already on the straight side as it can be a little work to achieve the smooth look if you have wavy hair. It's also on the higher maintenance side as the fringe tends to grow out fast. With this in mind we offer fringe trims for you to maintain this look. We love this look on dark chocolate hair.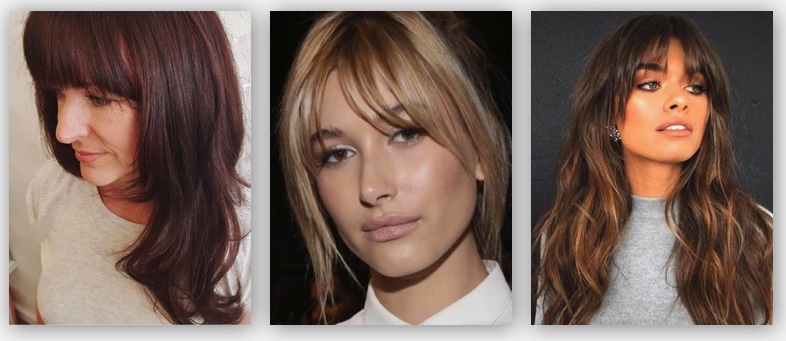 SUMMER HAIR COLOUR – BALAYAGE
So you're thinking of going lighter this Summer? Surprise, surprise. Lift your colour, lift your spirits, is what you might be thinking, but there are ways to summer–up your colour without turning yourself into a bleach blonde.
For a natural look we suggest Balayage this look creates lightness on the mid lengths and ends of your hair, add to this some soft baby lights around the face and you have the perfect soft summer blonde look.
For something more dramatic, foils might be the option. With endless options from full heads to partial foiling we can create the perfect look to enhance your style.