Debutante season is nearly here, a magical time where teenagers turn into princesses for a night. It's so exciting! The big event is almost here, you have your partner, your dress and you have started dance practice. Now its time to start to plan for the perfect hairstyle to suit your look.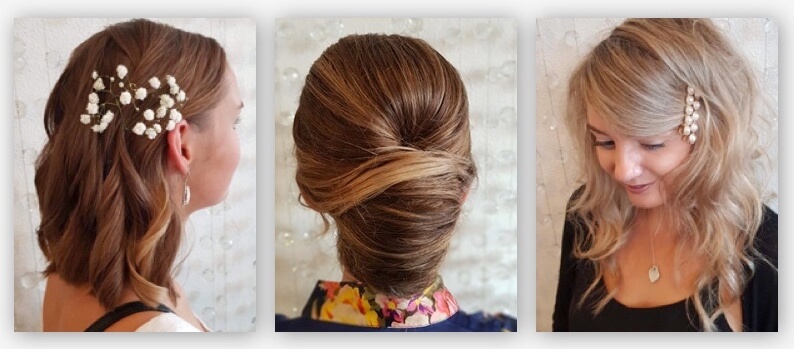 The 3 T's of Preparing your Hair
Treatment
In the lead up to the big night, it's important to start a preparatory routine for your hair. Start with a high quality shampoo, conditioner and treatment. This will ensure your hair is in optimal condition to shine on the big night. Ask your stylist to personally prescribe a plan for you. Some products can leave the hair with a silky coating which is detrimental to your hairs ability to hold curl, its super important for the hair to be free of all silicones on the big night. If your stylist notices that your hair has a build up, a cleansing shampoo and exfoliant scrub would be highly recommended.
Trim
It's a great idea to have a small trim in the weeks leading up to the Deb, this will give the hair a refresh and remove any split ends. This is definitely not the time to do anything crazy that you might regret. Remember to stay true to your style and what makes you feel beautiful & confident
Trial
It's super important to have a trial in the weeks leading up to the deb. There are a number of reason stylist like to do a trial.
It allows a stylist to get to know your hair and how it behaves. Does it curl well? Does it hold curl? Do you both have the same vision? Do you like what the stylist has created?
It eliminates any confusion on the night
It guarantees the stylist can allocate the appropriate time allowed on the special night so you can be ready without any last minute delays.
At the trial your stylist will give you a plan on what you need to do for your special night to have your hair ready to look gorgeous.
You can go home and try on your dress to see the total look together.
And most importantly it allows the Khayaam team to ensure they do not repeat the same style on any other young lady attending the same Function.
When you come into the salon for your trial bring any images you have of hairstyles along with a photo of your dress. If you are planning to wear something in your hair it is also great to bring that along to your trial for our stylist to experiment with.
On the night before your trial wash your hair and leave it to dry naturally so the stylist can see how your hair is in its natural form.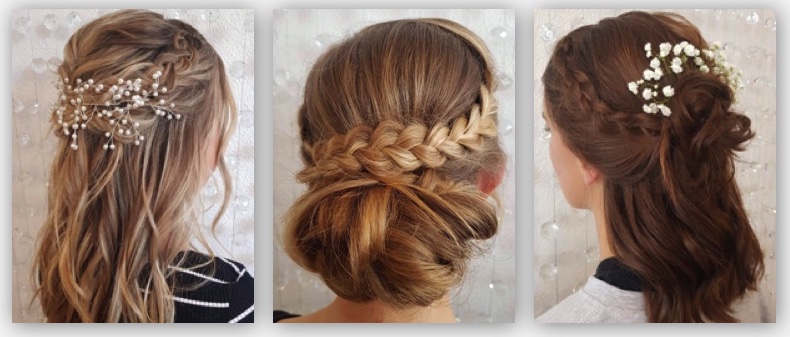 On the Big Day
Woo hoo the special day is finally here! The most important thing to remember is to stop and enjoy this amazing night with your family and friends.
Bring your hairpiece and any other accessories you may need to the salon with you.
Remember to wear a button up top so you can take it off without having to go over your head.
If it happens to be bad weather bring an umbrella and park as close as possible.
Ensure your hair has been prepared as discussed with your stylist.
Of course remember to take heaps of selfies and tag @khayaam – we love to see your journey.
Remember – You are beautiful in your own individual way! Don't let other girls' looks and styles ever let you think anything less.
A smile shines brighter than any other form of beauty.