The curly girl routine just got a luxurious makeover. Read on for all the info you need on the divine new Curl Manifesto Range -combining modern curl routines with the most up to date technology from Kerastase.
Manifest your curls with Kérastase's Curl Manifesto hair care range for curly hair.
Suitable for all types of natural curls from curl to very curly to coily. This curly hair care collection is formulated with hydrating Manuka Honey & cementing Ceramide to define, strengthen and nourish your luscious locks. After use, these curly hair products will achieve less frizz, more hydration, and flawless curl shape memory. Don't tame your curls – embrace them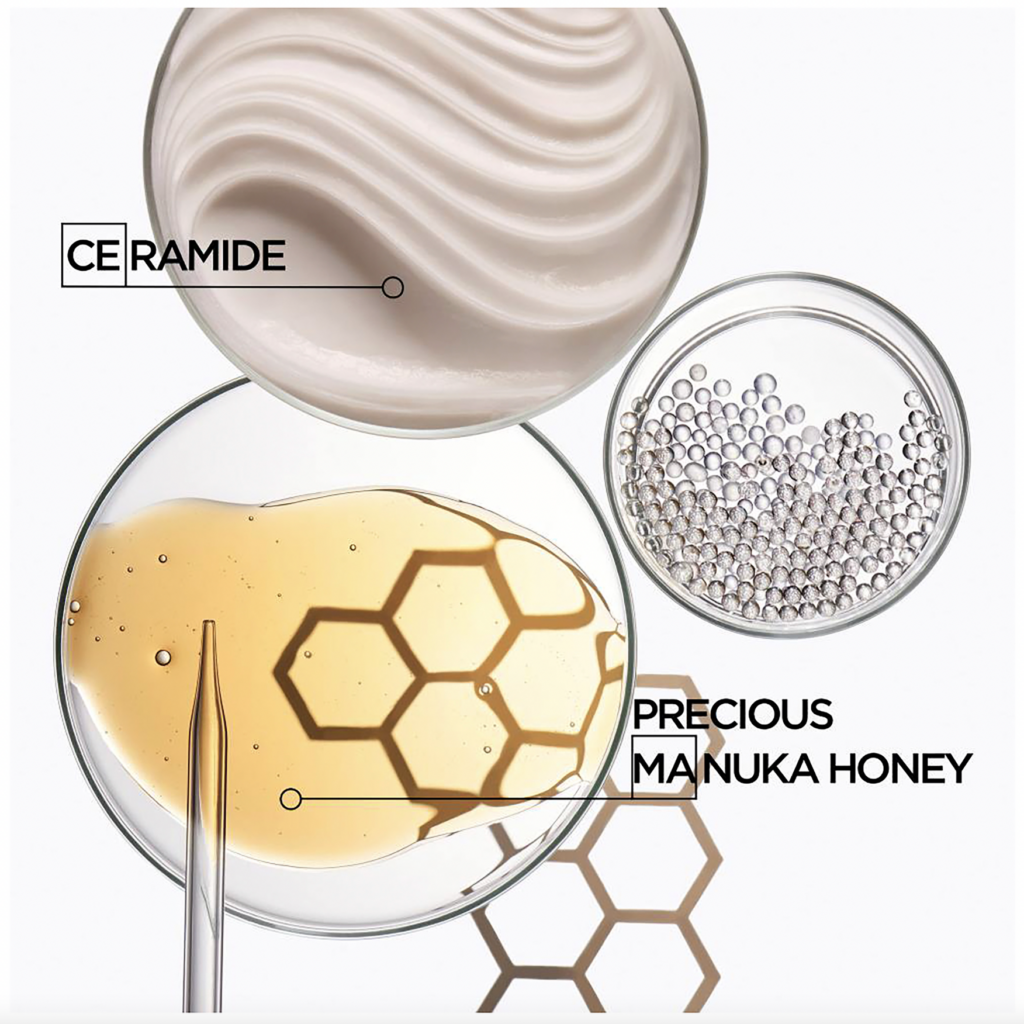 Why does curly hair need specific care?
The structure of curly hair makes it very different to straight hair. Assymetrical follicles in curly hair cause it to curve as it grows and keratin distributes unevenly. This means curly hair feels coarser, frizzy and is more prone to knots. Curly hair can also seem more dull and feel dry compared to straight hair. This happens because the natural oils from the scalp have a harder time travelling down the curly hair shaft as opposed to straight hair. Sulfates in common hair care products strip these oils which exacerbates the problem.
The big Q – Is Curl Manifesto sulfate-free?
While sulfate hair products aren't always bad for your hair, curly girls are typically concerned about sulfates drying out their already coarse strands. Luckily, certain Curl Manifesto products, such as the Bain Hydration Douceur Shampoo and Creme De Jour Fondamentale Hair Cream are all formulated without sulfates. Want to learn more about Kérastase Curl Manifesto? Then keep scrolling for a complete rundown of all five formulas.

Meet the Family
Bain Hydration Douceur
Shampoo is step one to achieving top-tier curls. This gently creamy shampoo for curly, coily, and very curly hair cleanses the hair and scalp gently to remove any impurities while hydrating to restore softness and enhance the shape of your ringlets.
Fondant Hydratation Essentielle
We've said it before and we'll say it again: Conditioner is the most important
hair product for curly hair. This lightweight formula, made with nourishing Manuka Honey and Ceramide, replenishing curls and coils with moisture while detangling and
reducing frizz.
Masque Beurre Haute Nutrition
Have tight curls or coils that need even more moisture? This extra-
rich nourishing hair masque intensely nourishes strands and reinforces
brittle hair to prevent breakage. Not to mention: It makes it so much easier to
detangle stubborn knots.
Creme De Jour Fondamentale Hair Cream
Lock in smoothness, tame frizz, and moisturise curly, coily, and very curly
hair with this powerhouse leave-in treatment. The lightweight formula also
provides heat protection up to 260 degrees
Manifesto Refresh Absolu
Refresh your second-day ringlets with this lightweight mist. It re-hydrates and
reactivates the definition of curly, very curly, or coily hair between washes.
And, like all Curl Manifesto formulas, this spray adds hydration and frizz
protection
Here's what our customers are saying:
"The smell is divine"
"Love the refresh spray, really softens and defines even my frizziest next day curls"
"The shampoo and conditioner are so soft and creamy and gentle on my hair"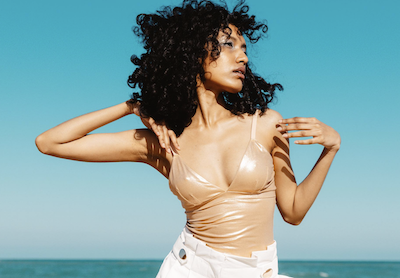 Experience revolutionary hair care for curly hair now.