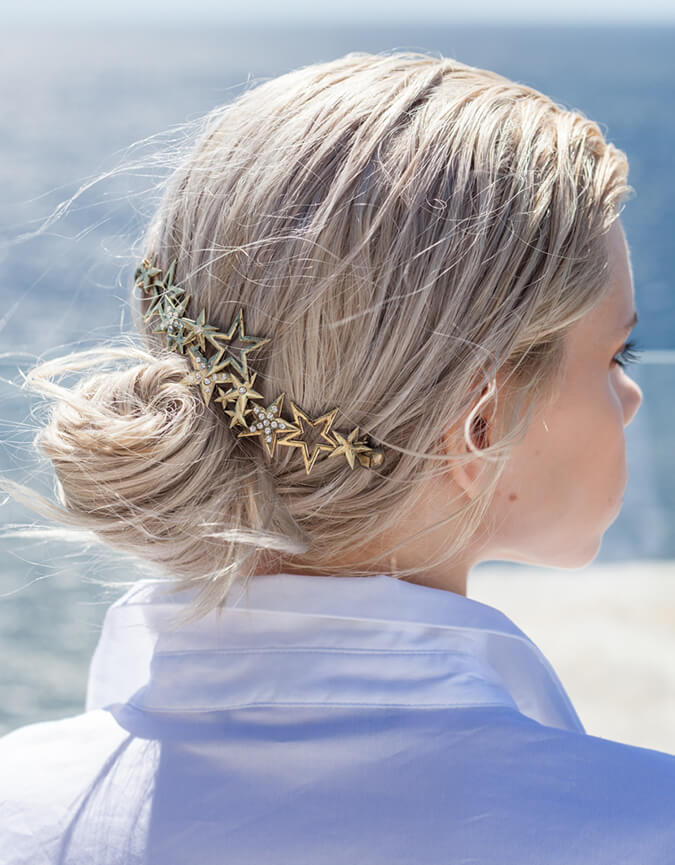 Description
Stand out from the crowd with our beautifully unique Kela Constellation Crown in Brass. The versatile, mouldable wire feature allows you to bend and move the wire around any hairstyle. You'll be ready for any festive celebration with the elegant gold gloss finish.
The KELA Crowns are secured with a charm on each end that is kind to your locks and won't rip or tear your hair. Most importantly the KELA Constellation Crown is easy to use and will stay firmly in place however you style it.
Your Crown will be presented in a beautiful cushioned gift box, together with a KELA opening tool.
Note: Caring for your Crown, please store separately to avoid tarnishing other jewellery and avoid letting the charm rub against other charms or jewellery as the finish on this charm may get marked.
KELA Constellation Crown Brass
Bendable wire
The charms are easy to open and close
Presented in a beautiful cushioned box
Lightweight design
$110.00
1 in stock