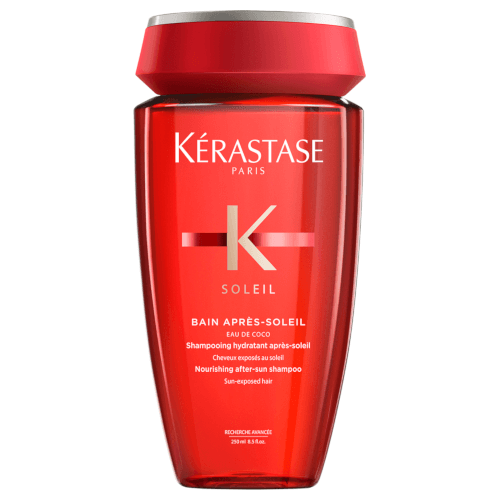 Description
Bain Après-Soleil is an anti-damage shampoo. Specifically created to protect colour-treated hair from photo-degradation, making it more resistant after sun exposure. The Soleil sun care range nourishes and illuminates hair. It protects hair from dryness & fading that may occur due to summer season aggressors such as sun, chlorine and salt water.
The Soleil routine is the ideal hair sun protection program for soft glowing hair all summer long. Featuring Coconut Water and Vitamin E. The Soleil range cares for your hair defending it from summer aggressors including chlorine, salt, sand, humidity and UV exposure. Hair is left luminous and hydrated. You can easily choose the routine most suited to your summer activities.
How to Apply:
Apply Bain Après-Soleil to damp hair, emulsify, massage and rinse.
Bain Après-Soleil
Compensates for many environmental drying effects
Leaves the hair moisturised
Soft and shiny touch
Beautiful feel
Radiant feel
$42.00
4 in stock